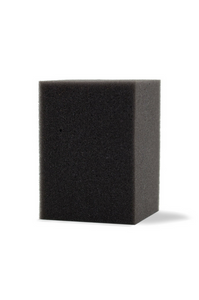 VRT Block
Pair the VRT block with Tire, Wheel, or even Leather, and Interior Conditioner for a mess free use. You can easily cut and customize the shape of the block for easier use. 

Additional Features:
 The large sponge is great for applying a thin and even coat of product mess free. Machine washable, reusable, and easy to use. 
---